We are not accepting submissions at this time as we are busy planning some big changes. Please check back later or like us on Facebook for future announcements.
What do we want?
We want writing that is compelling, surprising, frightening, brutal, and hopeful. Writing that's bold. Writing that doesn't bore us to tears.  We do have an inclination towards works with an international flavor, works that converse with the vast world we live in, but if you think your work is good, we would definitely like to read it.
We welcome unsolicited fiction, poetry, and nonfiction, previously unpublished in English.
If you submit a translated piece, we may ask you to send us also the original text. The translator will be responsible for obtaining the author's permission.
We accept fiction in English and Farsi (Persian). Accepted Farsi (Persian) works will enjoy a free English translation.
Simultaneous Submissions?
We accept simultaneous submissions. Please go ahead and withdraw your submission as soon as it is accepted somewhere else. You can withdraw your work easily on by logging into your account on Submittable.
What to Send?
Send us only your best work.

Send only one short story or essay at a time or up to five poems and wait for our reply before you submit further work.

Prepare your work as a .doc, .docx, .rtf, .pdf, or .txt file.

Send us also a short bio. If you are submitting a translation send us a short bio for the original writer as well as your own. (We retain the right to edit bios and photos.)

If you are submitting a translation let us know about the permission status (the translator is responsible for acquiring permission to translate and publish).
We accept submission through out submission manager system which is FREE and lets you check the status of your submission at any time. Click HERE to submit your work.
Are you an artist?
We publish amazing works of art and we are proud of  all of our artists. If you are thinking of working with PARAGRAPHITI, we are more than happy to look at your work. Please send us samples of your works and/or links to your portfolio and we will contact you.
Payment
We are not currently able to pay for the materials we accept for publication.
Rights
By sending us your work, you allow PARAGRAPHITI to publish it on our website and we receive the first serial rights in our digital editions. The copyright reverts to the author immediately upon publication. PARAGRAPHITI reserves also the right to keep your work in its archive for an indefinite time and use all or parts of it for promoting this website as advertisement. We also reserve the right to modify your bio. We also reserve the right to illustrate your literary work as we see fit. We may also put a downloadable audio version of your work on our website. Although we will consider the possibility of recording the writer, poet, or translator's voice for the audio version, we reserve the right to choose the voice artist or reader to read your work. We reserve the right to remove your work from our publications without prior notice. By submitting to PARAGRAPHITI you are agreeing to our Terms of Use.
Ready?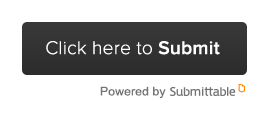 Any questions?
If you have any questions, or if you experience any problems with the submission manager, please send us an email at paragraphiti[AT]yahoo[DOT]com.